Project Type
Protective hoods for Calor gas tanks using press moulding process.
Tricel solution
Calor gas required a housing to fix to the top of their gas tanks in order to protect necessary safety valve equipment. Their brief specified a clean and easily maintainable solution which was safe, durable, weather resistant while also remaining pleasing to the eye. Tricel provided the ideal solution by using a press moulding technique and sheet moulding compound (SMC) to manufacture a highly durable hood casing product.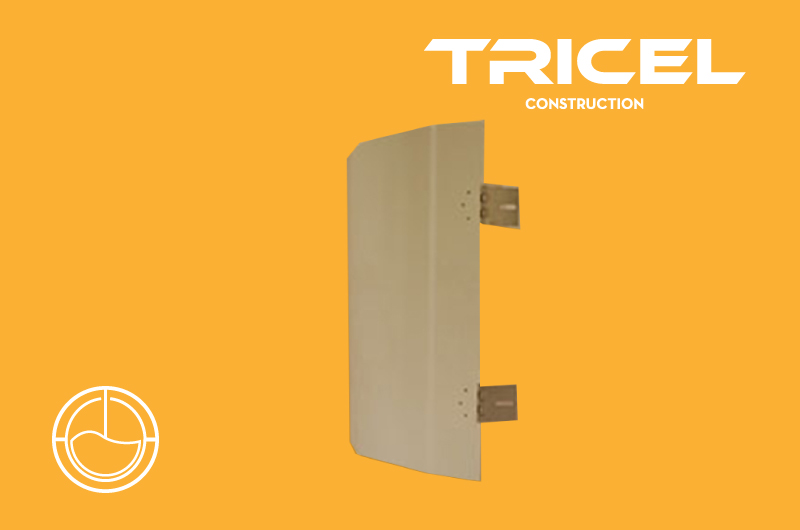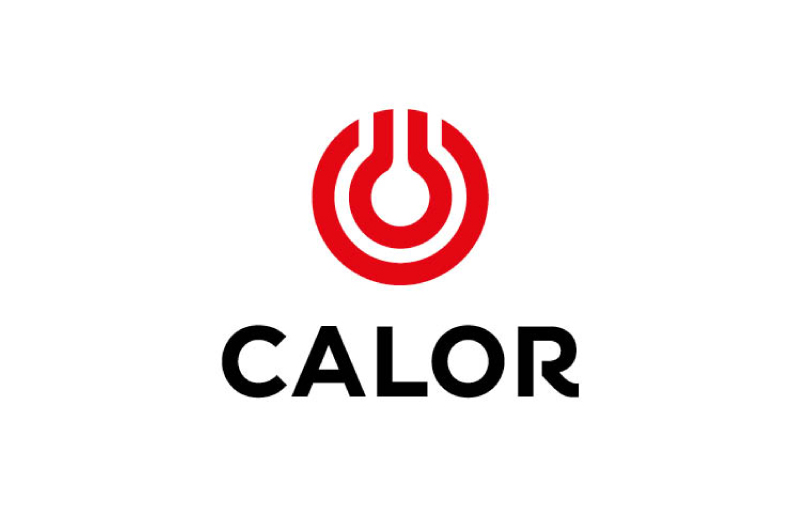 Calor is a well-known leading supplier and distributor of liquid petroleum gas (LPG) throughout both the UK and Ireland. First founded in the 1930's, the company's origins began with supplying cylinders of butane gas to rural homes and communities.
Operations expanded over the years, growing both nationally and internationally as businesses and industries began to realise the potential of, and opportunities offered by, gas. Following on from the company's acquisition by the multinational SHV Energy in 1996, the company today services over 30 million customers across three continents.
The challenges of Calor's custom moulded tank hood
The product was required in order to protect an important safety feature of the gas storage tanks. This feature is the release valve(s) which safely discharge any excess pressure, which may result from abnormally hot weather, overfilling or in the event of a fire etc.
In essence, the protective hood is essential for safety reasons and must be in place at all times. This restricts public access to the equipment and ensures no tampering. For these reasons, the product was required to be strong, durable as well as heat and weather resistant. In order to restrict access to qualified personnel, all units needed to accommodate a specialised locking system which Calor would supply.
Locking system on Calor tank hood (see pictures on the right-hand side).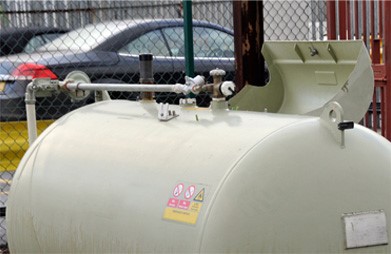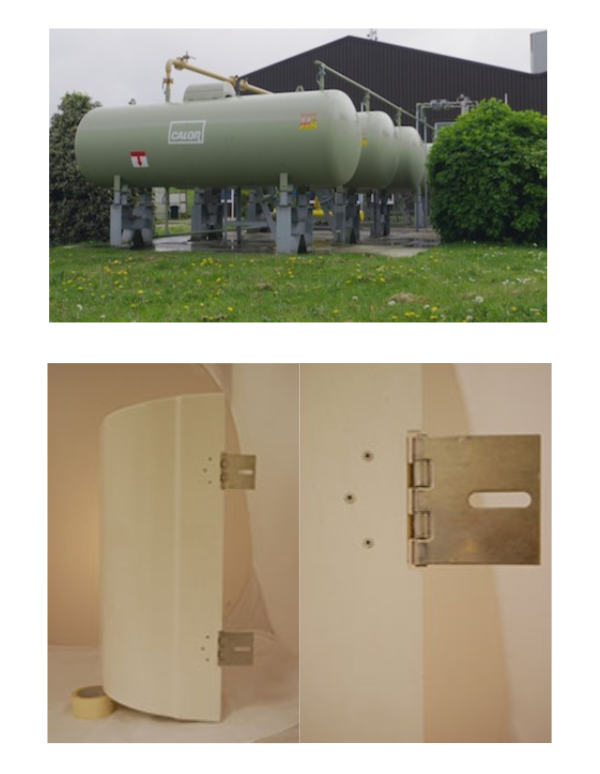 Tricel produced a custom moulded protective hood using a press moulding process, resulting in a product that could be fitted to cap and protect the valve units Calor gas storage tanks. Using SMC composite materials to produce the hoods ensured an extremely strong, durable and tamper resistant end product.
This material also had the sought-after heat and weather resistant qualities that Calor outlined. To align with required safety precautions, SMC material provides low smoke and toxicity qualities as well as being highly chemical resistant.
Due to request, the end product was delivered in the Calor green colouring. The nature of the material means that it can be colour pigmented prior to press moulding, so products are tailored to any colour required in order to fit with branding or project themes. This material has a low profile and low shrink characteristics, which results in a perfect surface appearance and is ideal for painting post-production if requirements change over time.
To conclude, Calor is very happy with the resulting product supplied by Tricel, and the professional standard of service provided. Both companies have maintained a strong working relationship which has lasted over 30-years. Today, we produce these innovative and specialised press moulding products for the company on a yearly basis and directly supply several Calor locations throughout the UK.
With over 60-years of successful operations and experience in the custom press moulding industry, Tricel has a much sought-after industry expertise.
You can read all our case studies to learn more about our products
If you need a full quote online
Tricel (Killarney) Unlimited Company
Ballyspillane Industrial Estate.
Killarney, Co. Kerry, V93 X253, Ireland.
Tel: 00 353 (0)64 663 2421