Pole Mounted Box for CCTV
Project type: Installation of Public Space CCTV Solution.   
Location: Ireland 
Product used: Tricel's IP66 Pole Mounted Box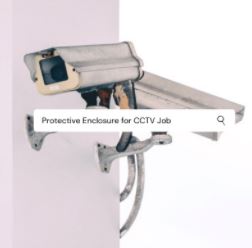 About Moran CCTV
Moran CCTV Ltd is a Certified Professional Security Systems based in County Louth.
They are one of Ireland's leading installers of:
CCTV

Thermal Imaging Temperature Monitoring

Thermal Temperature Screening

Thermal Perimeter Detection Systems

Cloud CCTV Storage and

Bespoke Security Solutions for Commercial and Public Sector Clients.

 
Moran CCTV were looking for a cabinet to house the CCTV equipment which would not fit in existing CCTV Poles. 
The three main criteria for this enclosure were: 
A pole mounted option or bracket

 

An IP rating high enough to offer sufficient protection

 

Weather resistant construction  

 
​
Tricel has been manufacturing Street Lighting Pole Mounted Interface Boxes for many years now.
Those boxes are used and approved by ESB networks on unmetered street lighting columns throughout Ireland. 
The main reasons for using those boxes as Pole Mounted Box for CCTV 
Made of GRP

 (Glass Reinforced Polymer) offering strength and durability.

 

IP66 rating

 with non-corrodible hinges and screws ideal for outdoor usage.

 

Pre-mounted with a Pole Mounting Bracket

, they are easy to install.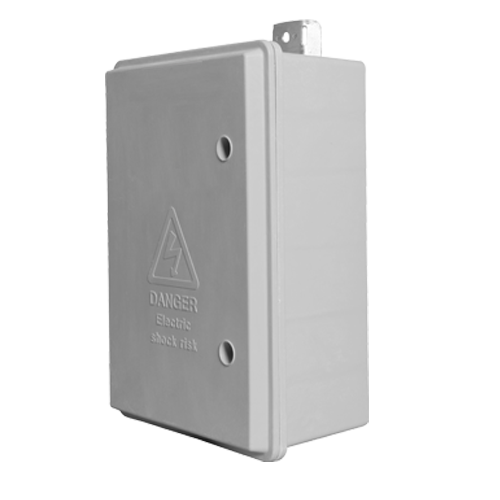 Moran CCTV has been using Tricel's Pole Mounted Meter Boxes for numerous CCTV and Security Installations.
The boxes have been installed and used as public space CCTV in towns and cities around Ireland providing a weather proof and corrosion resistant solution in challenging environments. 
The Tricel Meter Boxes are supplied with a fire-retardant chipboard backboard for equipment installation and with a pole mounting bracket making installations fast and pain free.  
"We have used many IP rated Enclosures for Security Solutions in the 25 years we are in operation and have found the quality and ease of installation of the Tricel Pole Mounted Meter Box second to none". 
John McAleenan PSP, Moran CCTV General Manager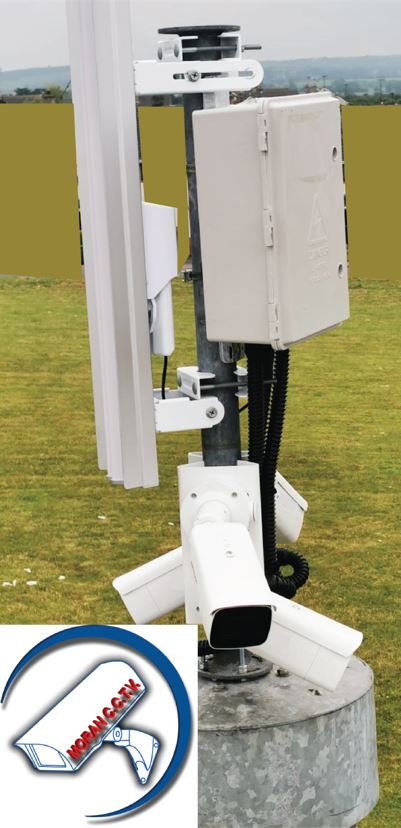 OTHER APPLICATIONS POSSIBLE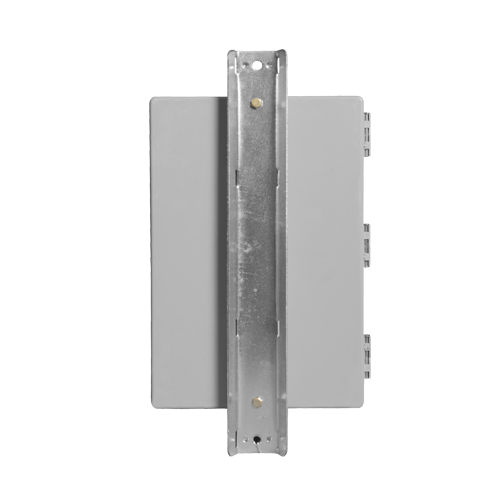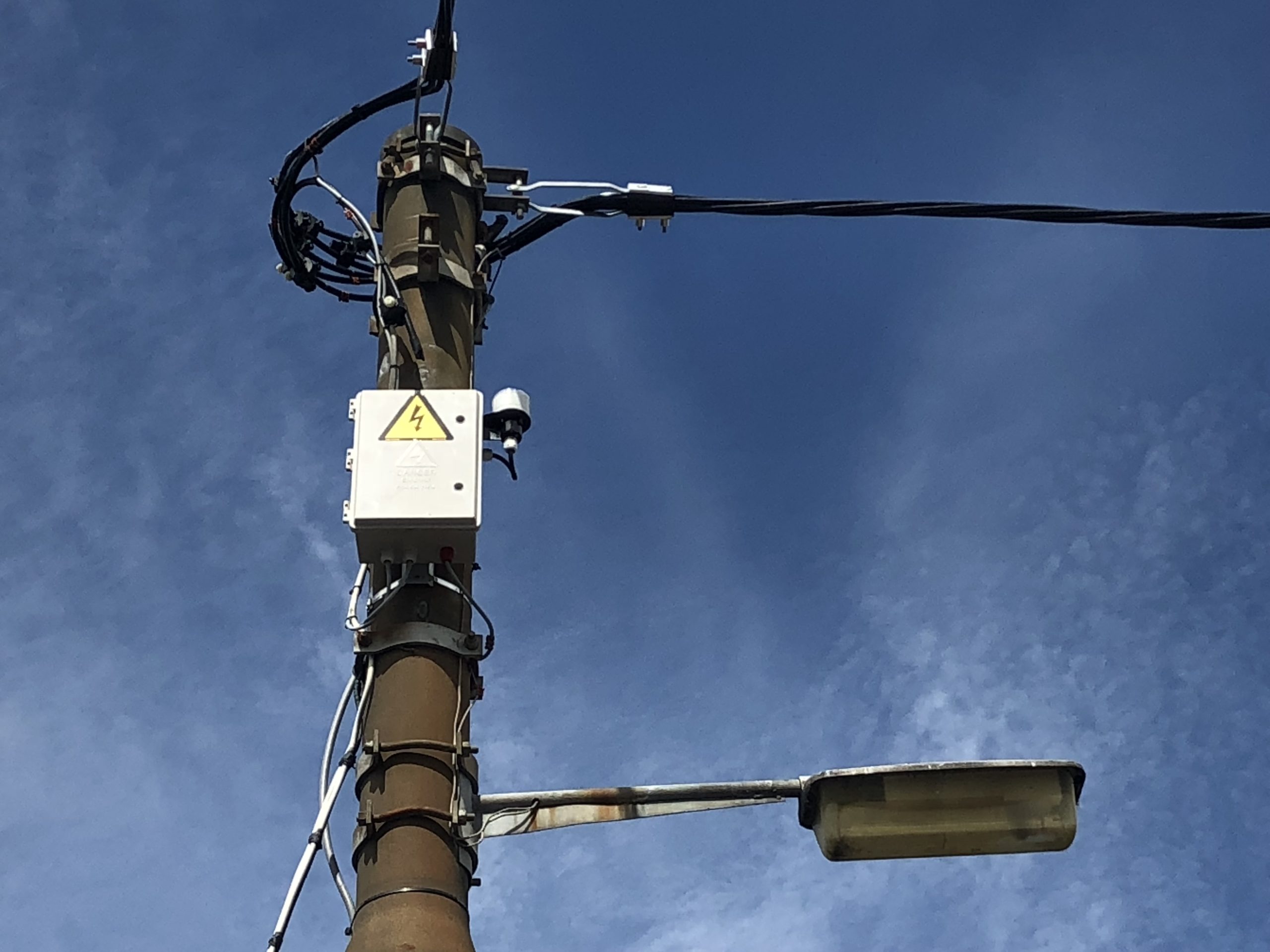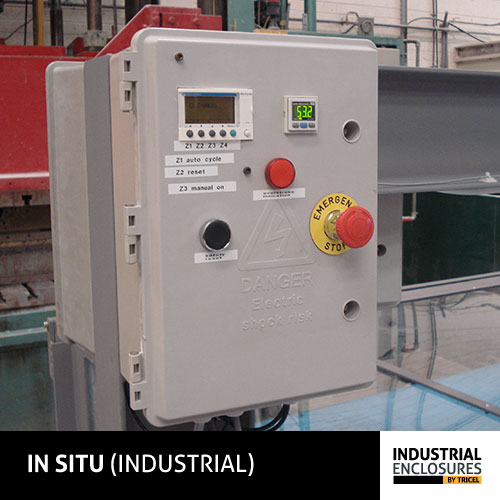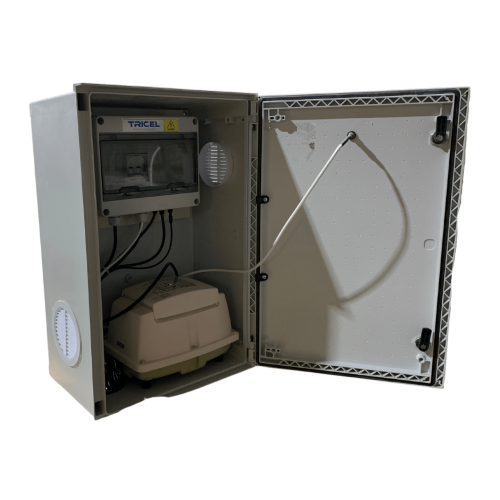 The pole-mounted IP66 box can be used in multiple situations. It can protect and house the wiring and power supply of the CCTV camera systems as well as instrumentations, control panels, electrical control systems.  
Made of GRP, it is  
Lightweight 
Durable 
Has a strong electronic insulation 
Has corrosion-resistant properties 
Waterproof (IP66 rating), it can be used for both inside and outside applications. The equipment housed inside these enclosures is protected against the harmful ingress of water and solid particles. 
The pole mounted IP66 box can also be supplied pre-wired.  
Finally, if you don't need the pole mounted bracket, the box is also available without, see product page here.