HOW LONG IS THE WARRANTY FOR PARTS?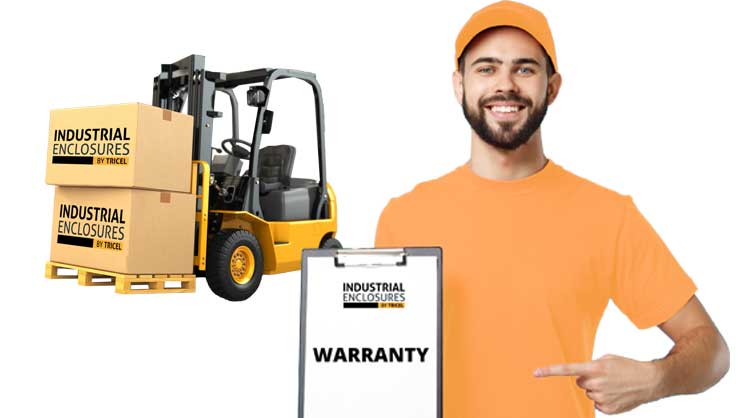 Warranty Industrial Enclosures by Tricel
If any product is found to be faulty in parts or workmanship within one year of purchase we will offer to repair or replace it at no cost to you. 
If we ask you to return the product to us we will credit you with the cost of return postage. We will ask for a description and possibly a photograph of the fault. 
The warranty does not cover normal 'wear and tear' that occurs in normal everyday use or damage sustained by misuse or use outside the manufacturer's instructions.
If we are unable to replace or repair the item for example, because the product is not available and the item is returned to the warehouse, we will refund the cost of your purchase.
More details are available on our Terms & Conditions of supply of goods and services for online Sales.
You can also contact us if you have any further questions.