The benefits of using GRP electrical enclosures
Electrical meter boxes, enclosures and cabinets can be made of different materials. The most common being metal and Glass Reinforced Polyester (GRP). 
Choosing the right material for your enclosures is key: 
Metal is corrosive and conducts electricity.

Our material is non-corrosive, self-extinguishing and resistant to extreme temperature. 
GRP ELECTRICAL ENCLOSURES
Tricel has been manufacturing in Killarney for over 40 years and supply of a wide range of electrical, gas, street lighting and industrial meter boxes to both Ireland and the UK markets.
Our entire range are manufactured to the highest standards from Glass Reinforced Polyester (GRP), making them extremely hard-wearing, weather-resistant, durable and great value for money.
We work with all the major utility companies in Ireland and the UK; ESB Networks, Gas Network Ireland, SSE Airtricity, British Gas, SSE Power Distribution, along with Ireland and the UK's largest Builders Merchant chains and currently hold many contracts with these companies.
Our range of GRP enclosures are a superior alternative to metal cabinets and they provide the best protective space for equipment in the following applications:
Electricity
Gas
Public lighting
Industrial applications
Telecommunications
EV's
CCTV
Gates and barrier access control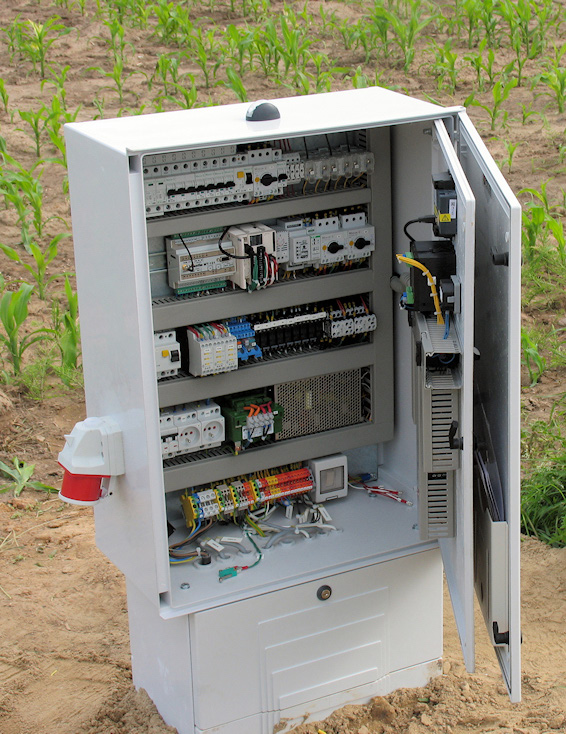 Our wide range of GRP cabinets includes the following:
Single door (various sizes available)

Double door (various sizes available)

Pole mounted

Plinths (various sizes available)
Why choosing a GRP electrical enclosures
Rust-proof

. GRP does not corrode. It's ideal for outside usage and locations near the coasts. 

Non-conductive or Electromagnetic compatible

, ideal for electrical applications.

Safe and secure

thanks to the cabinet triple lock system (we use aluminium non-corrosive vertical bars). 

Fire retardant
High impact resistance

. The advanced design and thickness give the enclosure a maximum strength against impacts and vandalism while avoiding any deformations and bows.
About the plinths and pedestals
As well as offering a wide range of GRP enclosures, we also offer GRP plinths or pedestals. They are available as an effective solution for the installation of the enclosures. 
The GRP Plinths are a base or platform which supports the enclosures.
They are designed as a weight-bearing base (which is partially buried underground) and acts as a support between the ground and the enclosure.
They have been designed to provide space for cable and duct access during installation.
The Plinths have a removable cover to allow front entry for essential maintenance and also prevent direct contact with the moisture in the soil.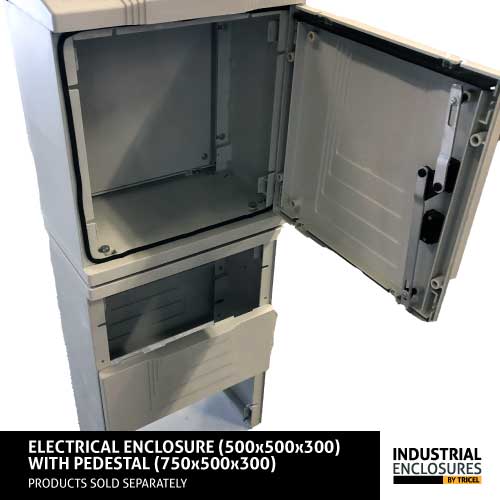 How to install an enclosure on a concrete base?
How to attach an enclosure to a plinth?