What is a plinth for enclosures?
Why should you use it?
A plinth is a base or platform which supports and raises an enclosure or cabinet and provides access for ducts and hockey sticks. 
Our plinths are designed as a weight-bearing base which are partially buried underground (450mm to bury under the ground).
They act as support between the ground and the enclosure.

They provide a space for the cables and duct access during installation (see images below).

The plinths have a removable cover to allow front entry for essential maintenance and also prevent direct contact with the moisture in the soil.
​See drawing below showing our 500mm wide plinths with an electrical enclosure mounted. Highlighted in red are the hockey sticks.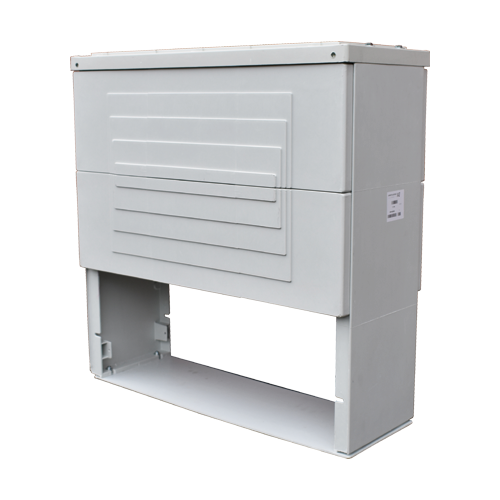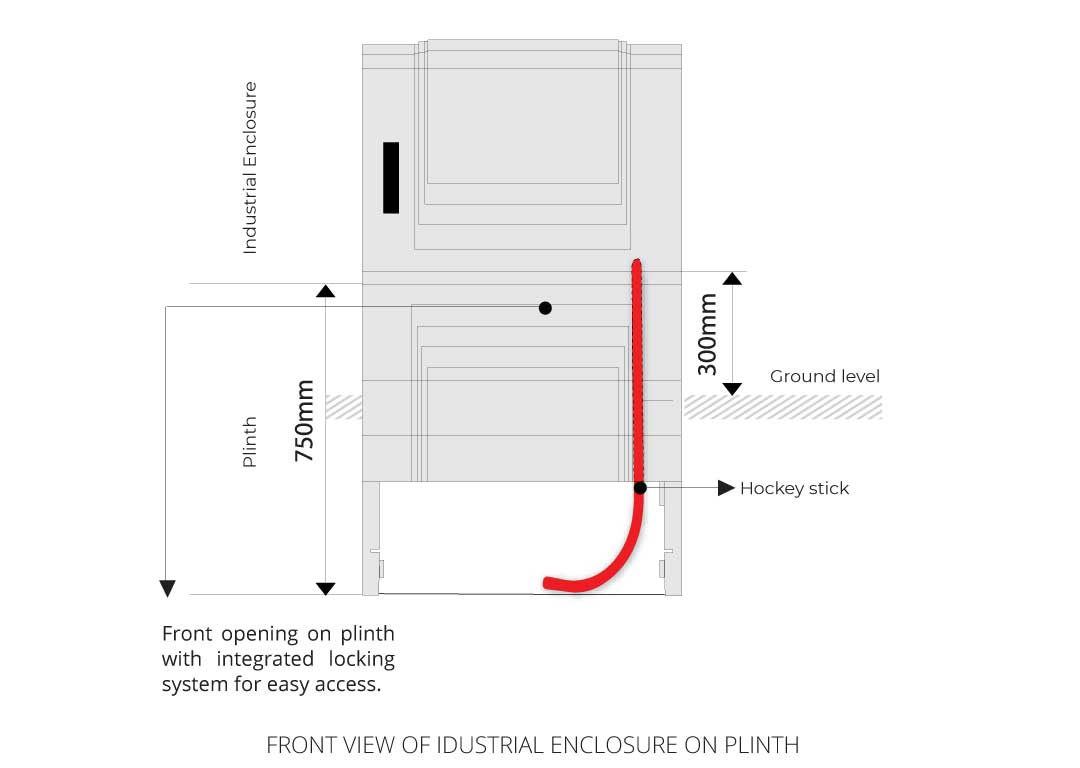 The photo is showing the space provided for cable and duct access. The plinths or pedestals have a removable cover to allow front entry. This is ideal for maintenance and also prevents direct contact with the moisture in the soil.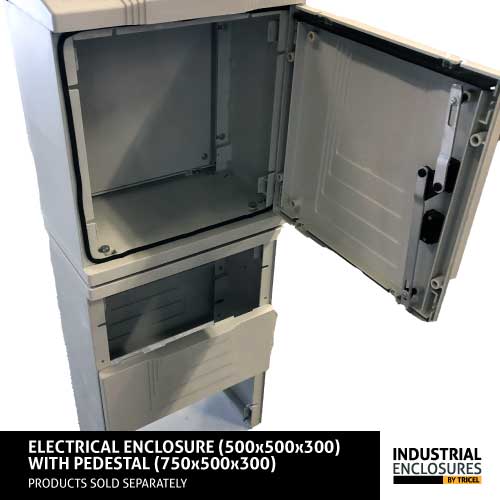 Example in situ of a plinth and enclosure installed together.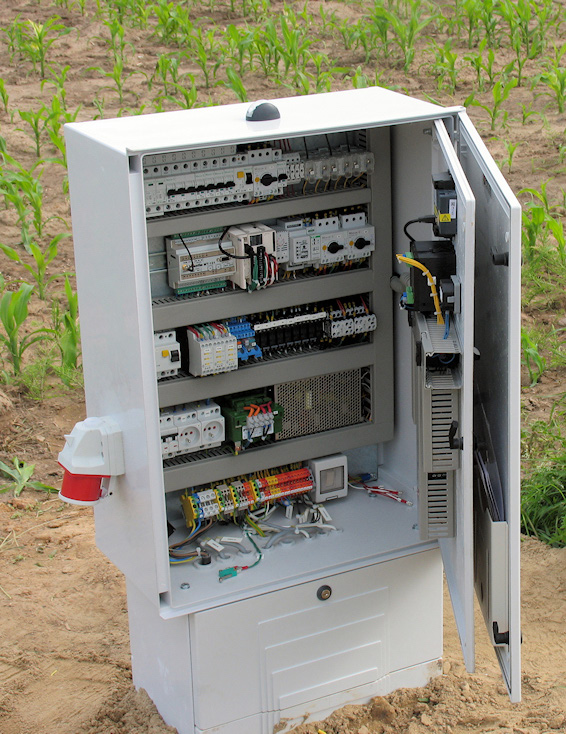 Plinths provide a good alternative solution for outdoor installations of enclosures and cabinets. 
​What are the benefits of using plinths for enclosures?
See below a nonexhaustive list of the reasons why you should consider using a plinth:
Easy access

. A plinth raises an enclosure from the ground so you don't need to kneel down when accessing the enclosure. This can come handy when working on muddy sites… 

Protects against floods

. Our plinths raise the enclosure by 300mm, which can be practical in areas that are likely to be flooded. 

Future proof

. Having installed a plinth makes cable segregation easier and helps any future re-wiring.

Inspections made easy

: future inspections are made easy thanks to the access top plate which is also lockable for security.
​
Where and how can I use plinths for enclosures?
Plinths can be used almost anywhere, see below some examples.
Roadside cabinets
Gate automation / electric gates
Solar
Street lighting
Water pumps
Which plinth do I need? How to choose the correct one?
Our plinths and pedestals come in two different sizes: 500mm wide or 750mm wide. 
The depth is 300mm.
The overall height is 750mm. The height above ground level is 300mm and the height below ground level is 450mm.
Choosing the correct plinth/pedestal for your enclosures
Our 500mm wide plinth is suitable for the 500mm wide or 1000mm wide industrial enclosures:
The 750mm wide plinth is suitable for 750mm wide enclosures:
How to attach an enclosure to a plinth?