Tricel's kerb ramp is a unique lightweight and highly portable ramp. Designed for private and commercial use, it is unrivalled in safety and user ability.

Kerb Ramp – The ultimate in safe passage
The design of our kerb ramps has been well proven. In fact, their high non-slip surface remains highly effective even in adverse weather conditions.
Its is revolutionary product for wheelchair, disabled and utility construction access. Available in a range of colours complete with logo's to match corporate identity.
Its strength and durability have made it one of the most innovative and cost effective solutions for unlevel access situations.
Our Kerbmaster has a 500kg SWL, the highest SWL for any SMC Ramp in the Utility Industry.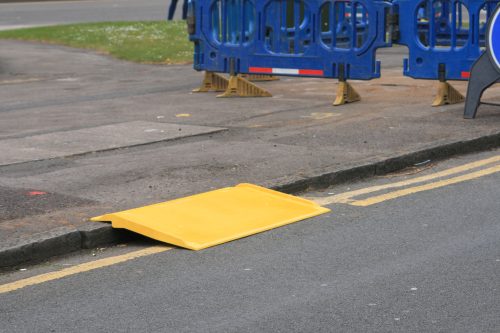 If you require more information on our kerb ramps
Kerb Master 1285x690mm
Applications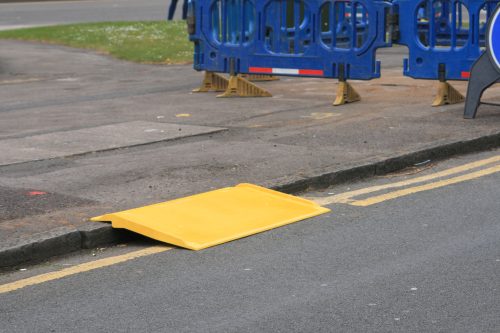 Fully compliant with all UK and European Legislation
1,285mm x 690mm
Weight: 7.6kg
High strength, low weight and extremely durable
Safe Working Load (SWL) capacity of 500kg, the highest rated of the 1,250mm wide kerb ramp range on the market
Very compact and interlocking for safe and easy storage
Bespoke corporate identity branding available
Safety & Advantages
Highest rated anti-slip UKAS test 755
Raised shoulders for extra safety
Inbuilt kerb locator for extra stability
High visibility yellow
Suitable for various kerb heights
Fastening points on four corners
Ideal for:
Building contractors
Utility companies
Commercial properties
County Councils
Private use
Approved by local authorities
Utility companies, councils and contractors have found our kerb ramps invaluable throughout road and motorway construction projects. They are a highly effective and a convenient alternative to plywood, steel, concrete or tarmac ramps. Moreover, they are fully compliant with UK & European Legislation.
Kerb ramps are available with permanent corporate logos, and high visibility colours, enhancing any companies efforts to deal with public safety.
if you require further technical information
If you need a full quote online

Durable
Our kerb ramps are highly durable as they are tough and weather resistant.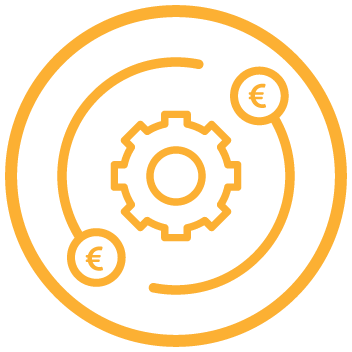 Cost Effective
Tricel's  kerb ramps are easy to install, easy to maintain and re-usable for many years.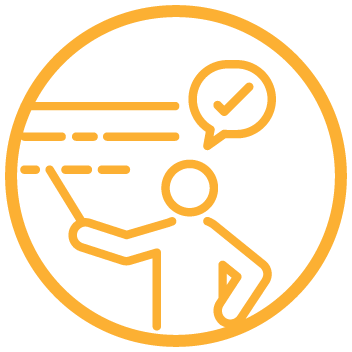 Technical Experts
We are a highly successful multinational corporation with over 60 years' valuable industry experience.
Tricel (Killarney) Unlimited Company
Ballyspillane Industrial Estate.
Killarney, Co. Kerry, V93 X253, Ireland.
Tel: 064 663 2421