Tricel is industry leaders in the production of both wall mounted and recessed gas meter boxes and spare parts. We are also the main suppliers for domestic and commercial use in Ireland. Besides, we also supply a vast range of homeowners and market leading utility suppliers within the UK via our own website meterboxesdirect.co.uk.
What Type of Gas Meter Box Do I Need for My Home?
All units are manufactured from highly durable and weatherproof GRP (Glass Reinforced Polymer). In fact, we supply a wide range of composites materials. Our 40 years of highly successful experience in constructing electric, gas meter boxes and kiosks make us a global provider of high-quality products.
Moreover, our gas meter boxes are produced to the highest local authority industry standards and are compliant with the European and Irish Legislation.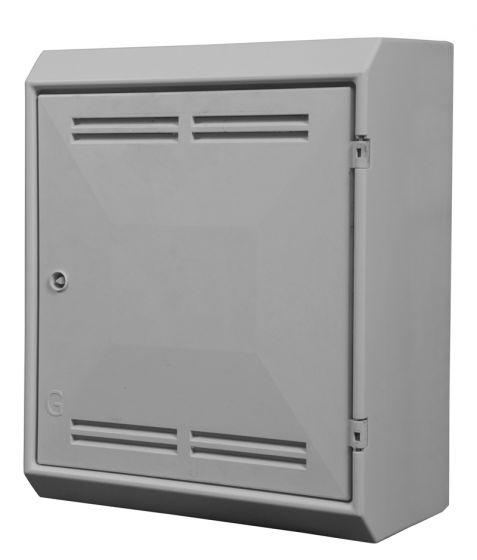 Specifications Sheets and Brochures
When to use wall mounted and recessed meter boxes
Gas Networks Ireland own, operate and maintain the natural gas network in Ireland and connect all customers to the public gas network. As the industry governing body, they have approved two types of gas meter boxes for domestic use in Ireland.
These include:
Recessed meter boxes for new builds
Surface mounted meter boxes for existing builds
The approved Bord Gais recessed gas meter box is suitable only for the Irish market. These built-in units are manufactured using Glass Reinforced Plastic (GRP) which makes them extremely durable and strong. Due to the GRP material, each unit can be painted in order to suit the preference of individual consumers, if deemed necessary.
This type of meter box is installed within a wall cavity, or pillar enclosure, by the builder. It is highly important to make sure that both meter box and meter box housing are not being punctured in any way when recessed into the cavity wall as to allow gas to escape through the enclosure into the structure of the property.
This kind of gas meter box is also made of GRP and is designed to be mounted on to a house or boundary wall. It's generally used for the installation of meter boxes on pre-existing houses. Each unit is paintable and easy to clean as well. They are fully compliant with Bord Gais code of practice DO/DS/MB/002.
Who carries out gas meter installations?
Gas Networks Ireland usually carry out and install all gas mains and services in accordance with latest Irish Standards:
(I.S. 329) "Code of Practice for Gas Distribution" specifies the minimum requirements for the design, construction, commissioning, operation, maintenance and alteration of polyethylene or metallic mains, for the distribution of gas at pressures up to and including 16 bar.
(I.S. 265) "Installation of Gas Service Pipes" covers the design, installation, testing, commissioning and record keeping of gas service pipes for the supply of manufactured gas, natural gas and liquefied petroleum gas, at operating pressures not exceeding 5 bar. It is applicable to gas service pipes, connected to a gas distribution system, up to and including the point of delivery and meter installation.
(I.S.813:2014) "Domestic Gas Installations" applies to installations downstream of the meter. This standard is the code of practice for natural gas installation downstream of the point of delivery. It includes the requirements for meters, appliances and associated pipework in single and multiple occupancy dwellings.
All of the above standards can be obtained from the NSAI (National Standards Authority of Ireland).
Regarding our meter boxes, all units should be fitted by suitably qualified professionals.
If you need more information
If you need a full quote online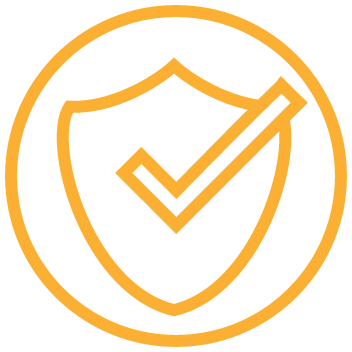 Reliable
Made out of Glass Reinforced Plastic our meter boxes are strong and durable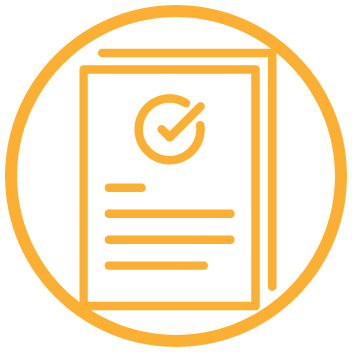 European Certified
Most of our meter boxes are Irish and British Standard Approved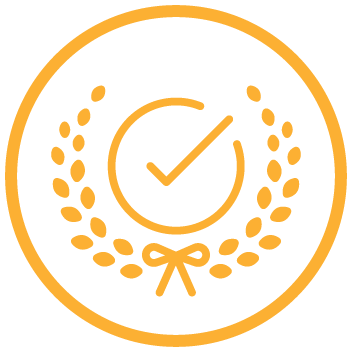 Quality
Our meter boxes are all weather-resistant, fire retardant and extremely durable
Tricel (Killarney) Unlimited Company
Ballyspillane Industrial Estate.
Killarney, Co. Kerry,V93 X253, Ireland.
Tel: 064 663 2421