Weatherproof Flat Roofing
Quality Flat Roof Supplies delivered throughout Ireland

Fibreglass for flat roofing applications is becoming more and more popular as a reliable and efficient way to build a flat roof. Once all materials have been applied correctly, a flat roof will last in excess of 20 years with little or no maintenance required.
Fibreglass by nature can be shaped for almost any sized roof and once cured will withstand even the toughest Irish weather conditions thanks to its impermeable topcoat finish.
Tricel deliver its range of fibreglass roofing supplies from Warrenpoint in Newry, Co Down to anywhere in Ireland. The depot also offers a collection facility through a trade counter where customers can order and collect on the same day.
Our depot in Newry also offers Fibreglass Roof Training. This training is provided over one day. This certified course is CPD accredited and will ensure our Roofers are competent in the application of Fibreglass Roof Supplies.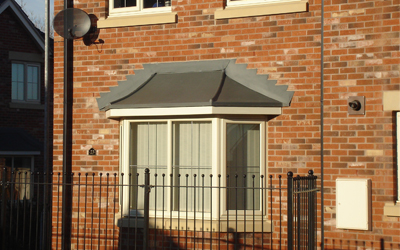 We have developped a range of practical guides to help our customers understand and apply their fibreglass roof supplies.
These practical guides cover 
Complete GRP Roof Installation
Application of Roof Trims
Walk through of the laminating process
Applying the final Topcoat finish
The Tricel Fibreglass Roof Kit range has been developed with Professionals and DIY enthusiasts in mind. With kits ranging from 1 square metre to 100 square metres in a variety of finished there is a kit for every fibreglass roof.
Visit our Fibreglass Roofing Kit page for more information or visit FibreGlassDirect to buy online today.
Trims are fitted to the roof to aid drainage and to give the roof a complete and decorative finish. Tricel supply a comprehensive range of GRP Roofing Trims, Edges and Profiles in 1.5 metre and 3 metre lengths as well as corner pieces. Tricel carry all trims in stock for delivery anywhere in Ireland or collection from our premises in Newry, Co.Down.
You can view the product information page or visit FibreGlassDirect to purchase our range of Fibreglass Roofing Trims online.
Tricel offer various resins suitable for Fibreglass Roof applications. Two of the most popular products are Flexible Roofing Resin and Llloyd's Approved Polyester Resin. Fire retardant resin is also available through our larger distribution network.
Find out more on our Roofing Resin product information page or buy online from FibreGlassDirect to have your Fibreglass Roofing Resin delivered straight to your door anywhere in Ireland.
Tricel supply different variations of Fibreglass Roofing Topcoat for flat roof builds and repairs. On offer is a premium, fire-retardant Topcoat which is available in a dark grey finish or a low-cost non-fire retardant Topcoat which is available in Light or Dark Grey.
For more information, view the Roofing Topcoat product information page or visit the FibreGlassDirect online shop to purchase the range of Roofing Topcoats online.
Tricel provide a range of Fibreglass Roof Tools and Materials. The large range of roofing tools and accessories includes Buckets, Paddle Rollers, Catalyst Dispensers and much more.
Visit for the Roofing Tool product page for more information visit FibreGlassDirect to buy online.
Visit FibreGlassDirect to Buy Online
Calculate your Roof Kit Size and Trims.
Why Choose Tricel for Fibreglass Roofing?
Tricel has over 60 years experience in the fibreglass industry. This wealth of experience has allowed us to source the best products from trusted manufacturers across the world. Our experienced team are always on hand to ensure you receive the best advice. 
Comprehensive range of Fibreglass Roofing Supplies and Ancillaries
Fast Delivery Nationwide throughout Ireland
Experienced team can offer technical support on any Fibreglass Roofing project
Over 60 years' experience in the Fibreglass industry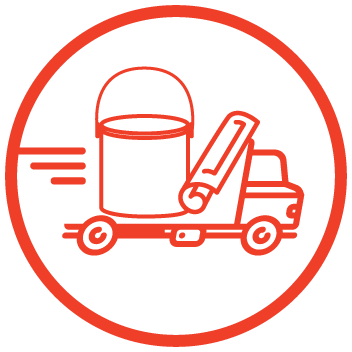 Fast Delivery
Get fast delivery anywhere in Ireland or collect from our depot in Warrenpoint, Co. Down.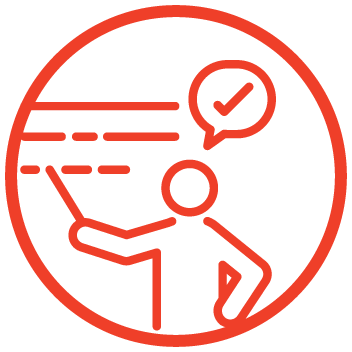 Technical Expertise
Got a Fibreglass Roof query? Our experienced team are on hand to answer any technical questions.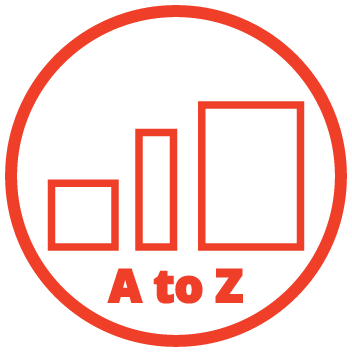 Product Range
We have the biggest range of Fibreglass Roof Materials in Ireland. Materials can be ordered online or through our trade counter in Warrenpoint.
HQ
Tricel (Killarney) Unlimited Company
Ballyspillane Industrial Estate, Killarney, Co. Kerry, V93 X253, Ireland
Tel: 00353 (0)64 6632421