The Latest Headlines from Tricel IE
​

TRICEL announces the recent acquisition of AJ ENVIRONNEMENT.
TRICEL is pleased to announce the recent acquisition of AJ ENVIRONNEMENT.
TRICEL is one of the leaders in wastewater treatment sector in Europe and aims to increase and strengthen its presence in France. We would like to thank Mr. Jérôme Audouin and AJ ENVIRONNEMENT for their strong loyalty and partnership over the past ten years, alongside TRICEL.
We are continuing our close collaboration with Mr. Jérôme Audouin, supporting him in the development of his international wastewater treatment activities, with TRICEL systems (micro-stations and compact filters).
Under TRICEL's leadership, AJ ENVIRONNEMENT will continue to provide quality products and services to its customers.
About Tricel
Tricel is a family business founded by Anne & Con Stack in 1973. The company, originally located in a lane in the town of Killarney, began by producing a range of Fiberglass Reinforced Plastic (GRP) products for the local population. Following a growth expansion strategy throughout the 1990s and 2000s, the company expanded its exports, followed by several successful acquisitions to establish manufacturing sites across the UK and Europe.
Today, Tricel, led by the Stack family, is a global high-performance solutions provider with a full line of products in more than 50 countries around the world. The company's main markets are water storage tanks, pumping solutions, on-site sanitation, meter boxes, road safety and the distribution of composite products and lubricants.
Based in Killarney, the Tricel Group comprises 12 companies across Europe, with manufacturing operations at six of these sites. The Group employs more than 520 people on these sites. Tricel has a strong track record of domestic and international growth through a combination of local manufacturing, distribution agreements with strong local partners, and selective business acquisitions to complement its product capabilities and geographic markets.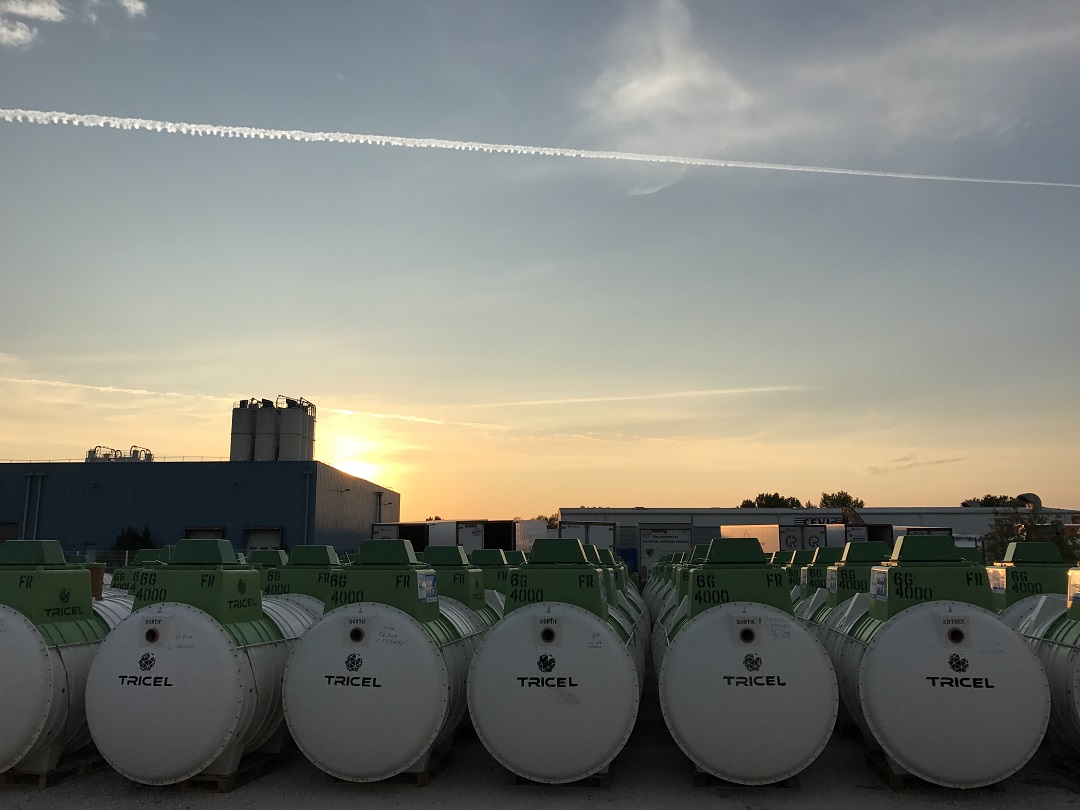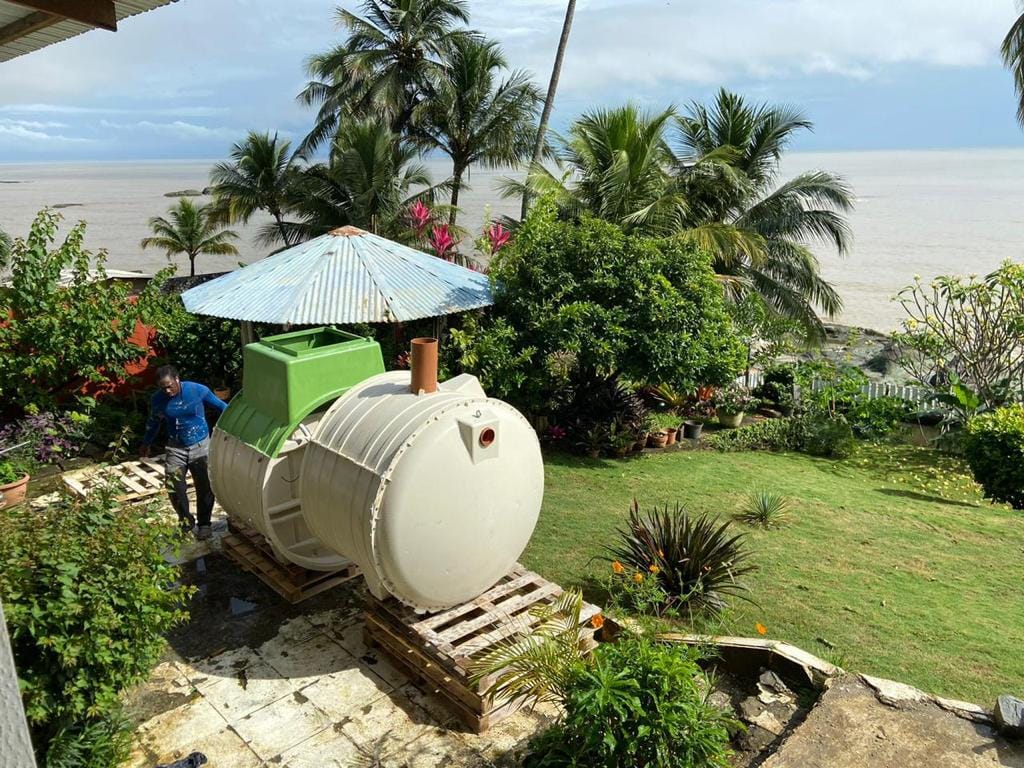 In 2011, in accordance with these principles of manufacturing and local know-how, the Tricel group opened its first manufacturing plant for wastewater treatment systems near Poitiers to gain a foothold in the French market. Tricel was one of the first companies to receive ministerial approval in France for its new generation micro-stations: Tricel Novo.
The company quickly established itself as one of France's leading manufacturers of micro-stations and has experienced strong growth since its creation, supported by the launch of its Seta Simplex range of compact filters in 2020.
Today, Tricel has two production sites in France: a factory in Naintré, Vienne (86) and a factory in Sorgues, Vaucluse (84) and has generated more than a hundred direct and indirect jobs in France.
Thanks to the quality of its products and services and its commitment to sustainable development, Tricel is one of the few manufacturers to offer this expertise and this local support.
Specialist in Domestic and semi-collective wastewater treatment up to 500 Population Equivalent (PE), the company offers an extensive and approved range of micro-stations and compact filters to meet all the needs of individuals, professionals and communities.