The Latest Headlines from Tricel IE
31 July 2023
A further expansion of its distribution division, Tricel acquires Gem Oils Ltd
Located in Killarney, Co Kerry, Tricel announces Gem Oils Ltd in County Cavan as its latest acquisition. Founded in 1962, Gem Oils is a reputable family-run business that has been operating in the Irish lubricants market for over 60 years.
Gem Oils specialise in the supply of lubricants, greases and related products. The industries they serve include automotive, agricultural, industrial, food & marine and commercial. Gem Oils combine industry expertise with exceptional technical ability to deliver high-quality lubricants competitively in the marketplace.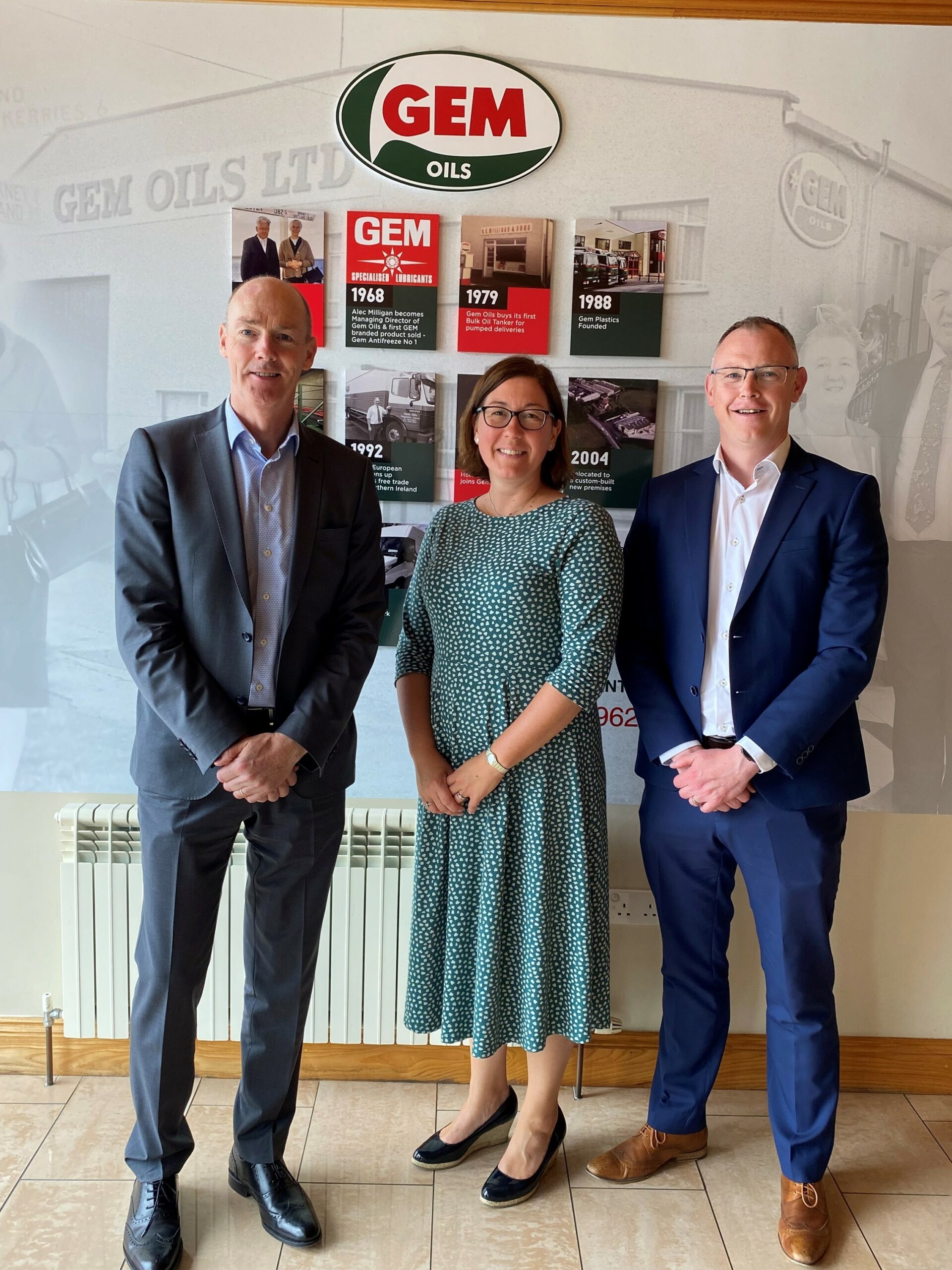 Gem Oils provide businesses with effective lubrication solutions based on their many years of experience in the industry. As a company that owns and operates its own transport fleet, Gem Oils offers its products and services across the island of Ireland from its extensive storage facility located in County Cavan. This facility provides the largest storage capacity for lubricating oils in the country.
"A family-owned business is a natural fit with our company" Helen Milligan, Managing Director of Gem Oils explained. "A group as diverse as Tricel gives us the welcome opportunity to take our operations and product offerings to the next level. Gem Oils is committed to providing excellent customer service, quality and value to our customers. Our business growth and success are largely driven by meeting the needs and expectations of our customers, in addition to maintaining professionalism and being responsible to the larger community. Gem Oils look forward to continuing to make this our top priority into the future within the Tricel Group."
Mike Stack, CEO of the Tricel Group, said: "This acquisition enhances our position in the Irish lubricant market, allowing the Tricel group to gain access to new markets, expand its distribution networks and enhance its technological capabilities. Tricel's Head of Distribution, Robbie Larkin, stated that "the commitment of Gem Oils to providing outstanding customer service and recognising the unique nature of each customer relationship is aligned with Tricel's core values, which makes this acquisition an exciting opportunity for the division."
About Tricel group
Tricel is a multinational company that specialises in developing, manufacturing and distributing products across various sectors. The company was founded in 1973 by Con and Anne Stack and has its headquarters in Killarney, Ireland, marking their 50th year anniversary in 2023. 
In its beginnings, the company produced glass-reinforced plastic (GRP) products. By implementing a comprehensive growth strategy in the 1990s and 2000s, it expanded exports and established manufacturing facilities throughout the UK and Europe.
The Stack family leads Tricel in providing market-leading solutions in over 50 countries. Among the markets the company operates in are water storage and fire suppression, pumping solutions and servicing, sewage treatment tanks, composite products, and lubricant distribution.
Today, there are 15 companies in the Tricel Group, including six manufacturing facilities. The company employs more than 600 people at these locations. A key strategy for the company has been to manufacture locally, export, partner with local distributors, and acquire companies that enhance its product capabilities and geographical reach. In the next five years, the company will continue to drive growth by focusing on Customer Excellence, Innovation, and Sustainability